When it comes to cold brew coffee extraction, "Total Innovation" is the name of the game. The MTUSA CB-500 Cold Brew Extractor (formerly the "BuzzBomb™") is the NEW industry standard for cold brew coffee extraction. The CB-500 cuts your ingredient bill by 30%, extracts in 1/8th the time and drives more than 25% additional profit to your bottom line.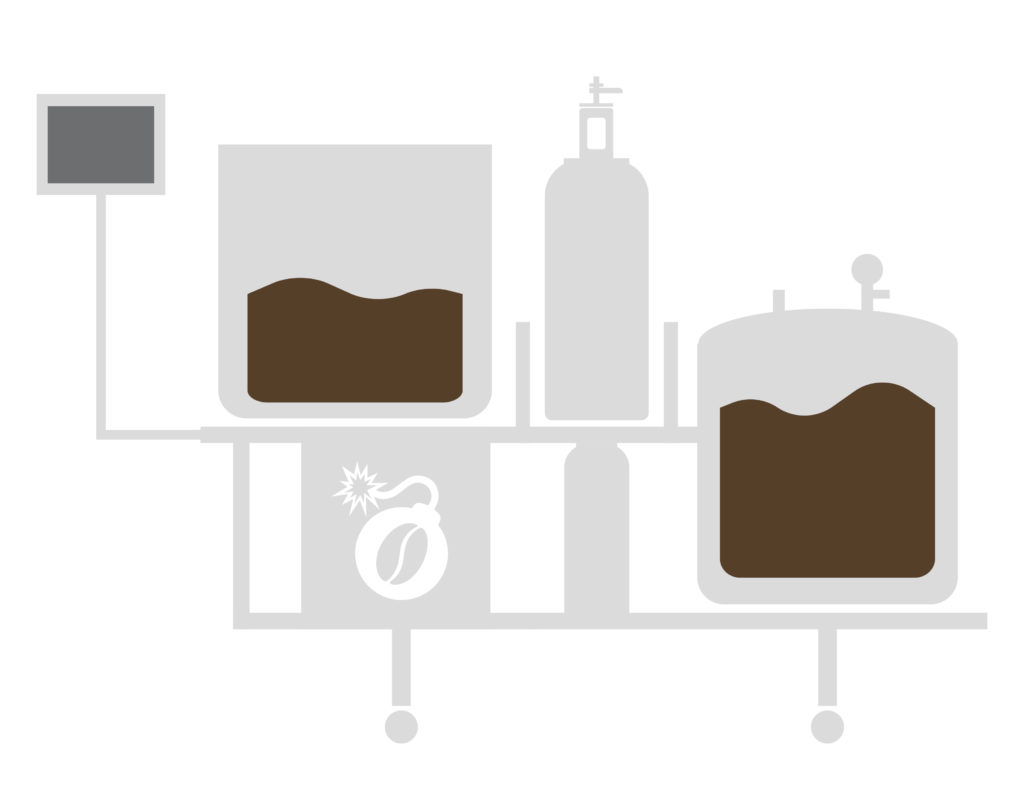 The CB-500 cold brew coffee extractor is:
Manufactured from heavy duty, high strength hot forged 304 stainless steel sheets
Cold rolled and hand welded at our state of the art factory in Portland, Oregon USA
Pressure tested and passed by continuous quality control measures
Delivered with a three-year warranty against manufacturing defects
The CB-500 is a complete cold brew coffee extraction system that meters brewing water into the proprietary extractor. In 2 hours the concentrated extract, at 6% total dissolved solids and 30% extraction rate, is transferred to the reservoir where it is diluted, nitrogenated, and made ready for packaging in bottles, cans or kegs.  Yield 25 gallon batch at 2% TDS, or 30 gallons of 1.5% TDS of finished cold brew coffee in 4 hours.  Unprecedented! 
Try the CB-500 for a new experience in brewing cold-brewed coffee extraction.
CB-500 Cold Brew Coffee Extractor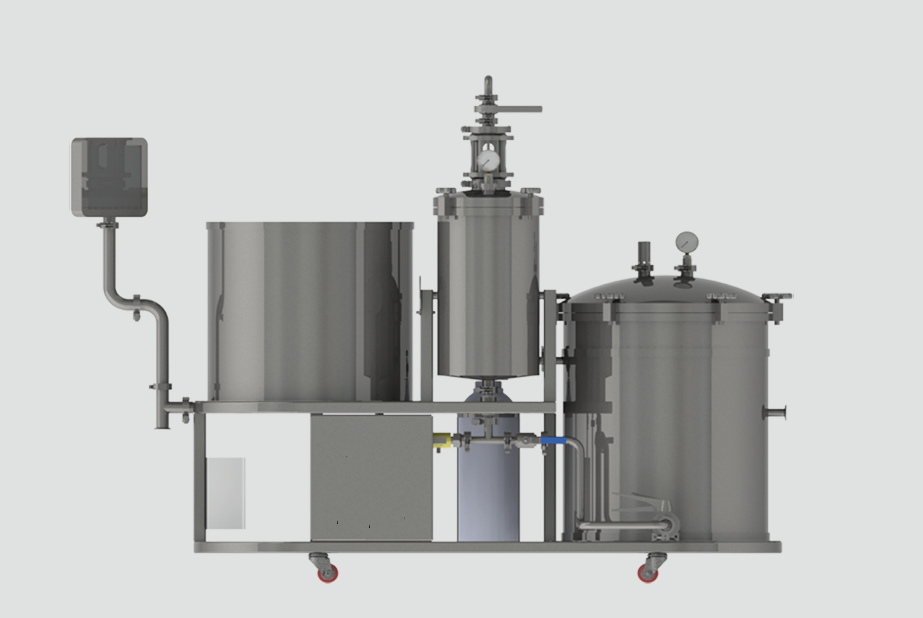 CB-500 Cold Brew Coffee Extractor Specifications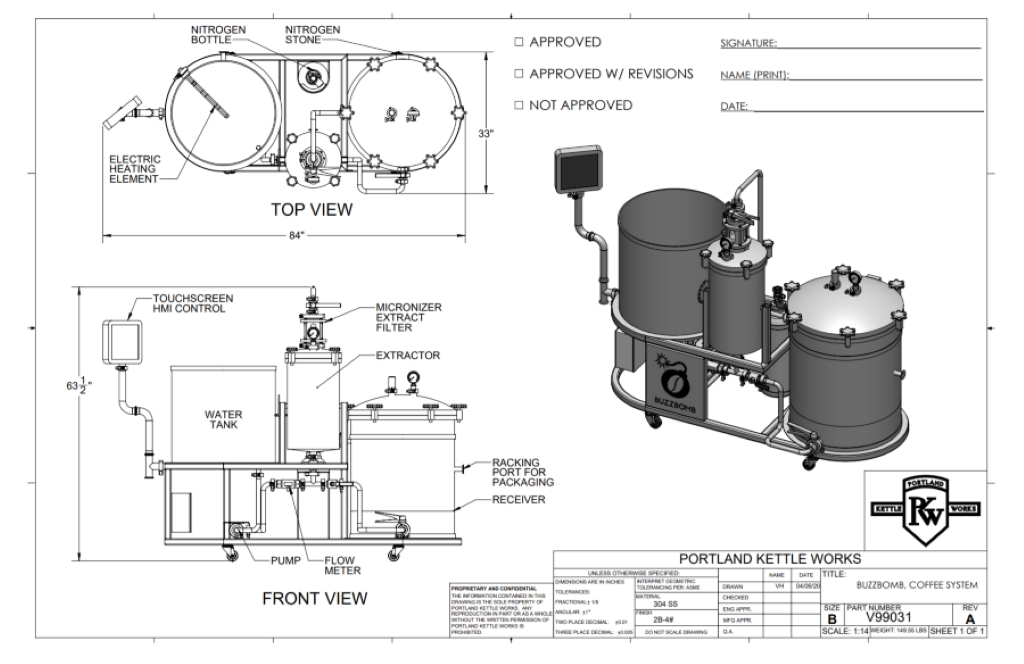 PKW CB-500 Coffee Extractor (Click to download)
The CB-500 Cold Brew Coffee Extractor is proudly manufactured by Portland Kettle Works in Portland, Oregon USA.
---
---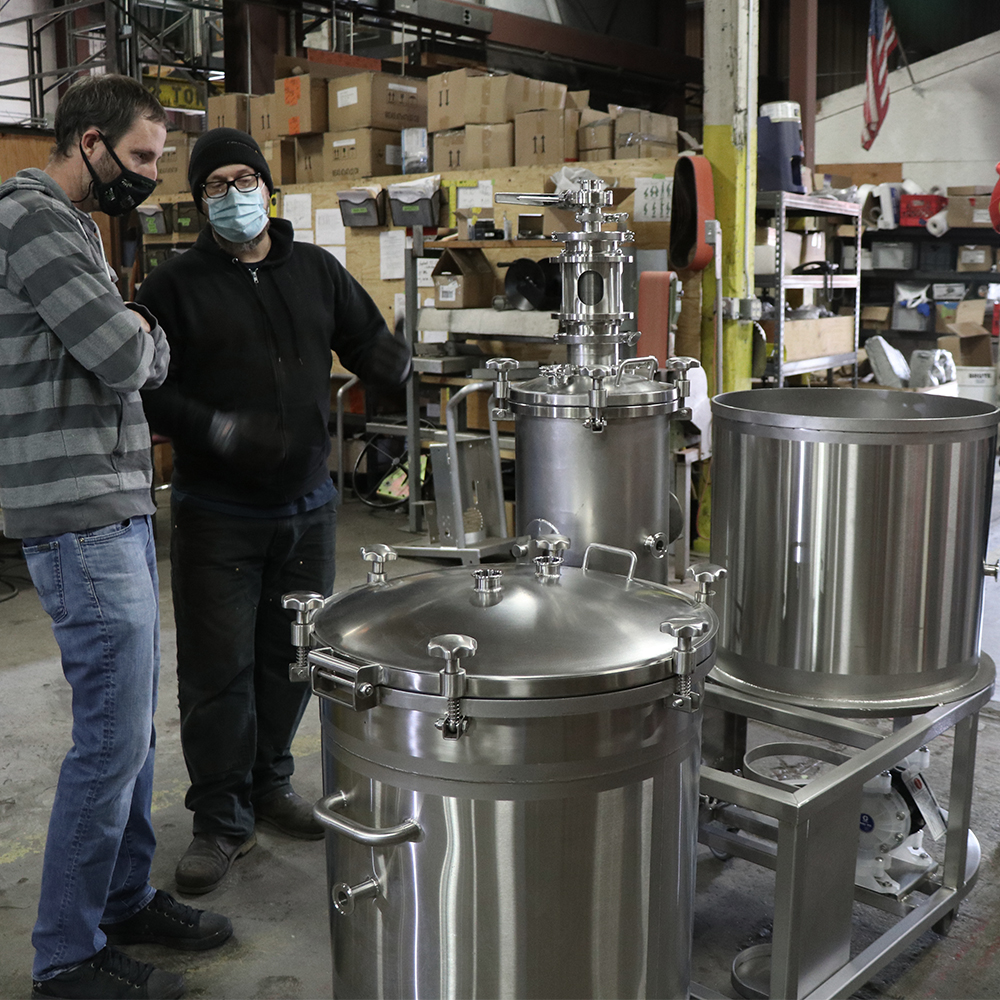 ---
Portland Kettle Works was founded in 2011 in Portland, Oregon USA. We build high-quality stainless steel beverage and brewing equipment. We have built and installed hundreds of state of the art craft breweries worldwide. As a result, our craft brewing clients are among the best of the best. They regularly win beer tasting competitions and they have the gold, silver and bronze medals to prove it. So, if you're serious about your craft brewing business, contact us so we can help you, too. And if you're located in Mexico or Latin America, click here to visit our Spanish language site.