Custom Mixing and Storage Tank Applications
The universe of possible mixing and storage tank applications is huge and you may need to combine one or more standard tank functions into a tank for your special application. Mixing Tanks USA is an American manufacturer of premium stainless-steel tanks with experience building thousand of tanks for a wide variety of industrial tank applications. So, if you need specialized stainless steel tanks of the highest quality – one, ten, one hundred or more – for your application, PKW can build them for you rapidly and effectively.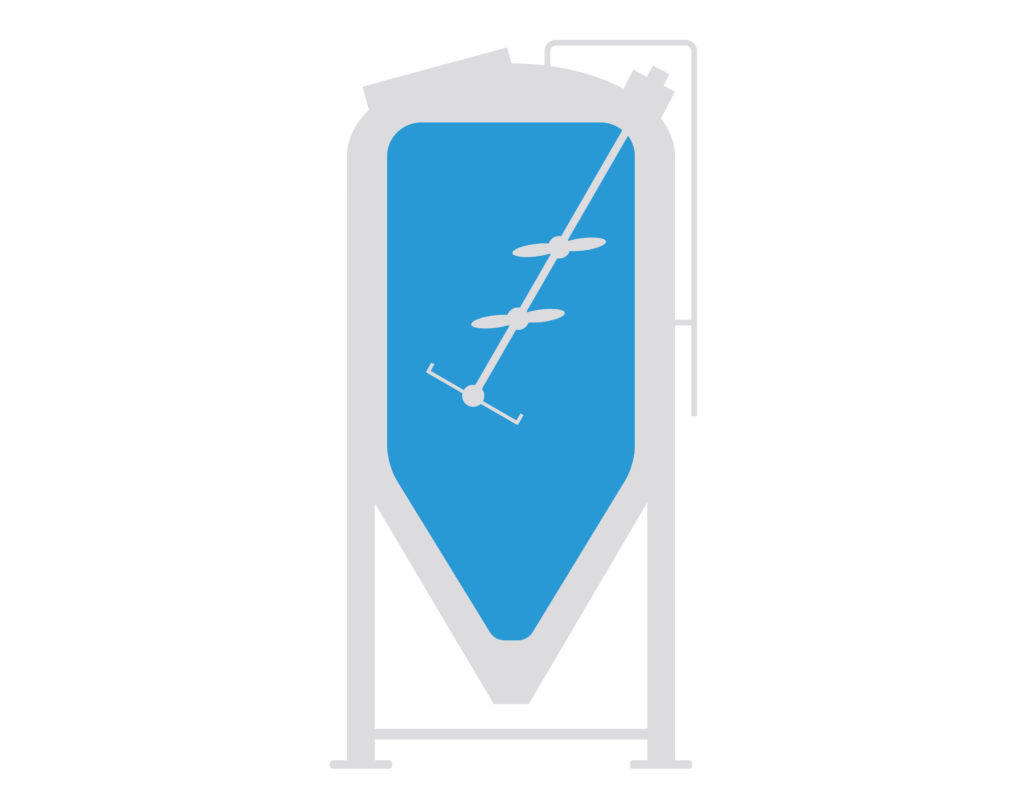 Mixing Tank USA has built and delivered hundreds of complete breweries and thousands of mixing and storage tanks of all functional types and sizes for a wide variety of applications. So our experience makes us your perfect partner to build custom stainless steel mixing or storage tanks to meet your specialized application requirements.
We can build stainless steel mixing and storage tanks customized for you and adapted to your special application requirements for:
Size and geometry
Liquid or dry mixing
Material viscosity
100% sanitary interior welds.
Ease of cleaning (CIP) for fast and efficient cleaning operations.
Heating and cooling according to your requirements
Mix impeller size and quantity
Pressurized design up to 15 PSI (1 BAR) or without pressure
Mix with a set speed or variable speed according to your requirements
Mix with impeller motion in one direction or agitating according to your requirements
Carbonation or infusion according to your requirements
Know what you need for your custom mixing and storage tank application but not quite sure how to get it? Give us a call and one of our highly knowledgeable product specialists will work with you to develop the best solution and then we'll build it for you in stainless steel.
Mixing Tanks USA Custom Mixing Tanks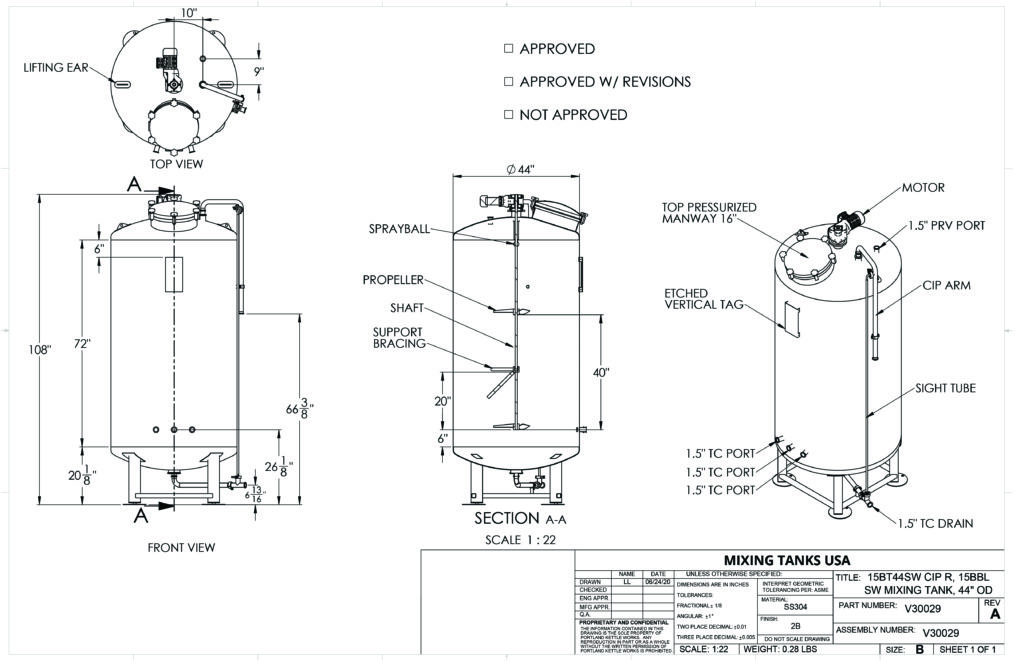 Contact Mixing Tanks USA to discuss your requirements with our experienced specialists. For us, building you the best stainless steel mixing and storage tanks to meet your application requirements is just the beginning. We then support your business as it grows or changes. We are your partner for the long haul. So, become a Mixing Tanks USA client and you can experience our industry leading support and success year after year.
---
---
---
MixingTanksUSA is a business unit of Portland Kettle Works ("PKW"). Portland Kettle Works was founded in 2011 to build the highest quality stainless steel brewing and beverage equipment applications. Since then we have built and installed over 375 breweries and thousands of mixing and storage tanks worldwide. We've now expanded into producing the highest quality mixing and storage tanks for a variety of applications. If you need high-quality stainless steel mixing and storage tanks for conventional or custom applications, contact us and we can help you, too. And if you're interested in the world's best stainless steel craft beer and beverage brewing equipment, Made in the USA, click here to visit Portland Kettle Works official brewing equipment website.