What is a Bioreactor?
A bioreactor is a tank, fermenter or other containment vessel in which live micro-organisms are combined with nutrients and other chemicals under conditions of highly controlled temperature and pressure. Over time, the micro-organisms, nutrients and chemicals interact to produce an organic product. For example, in beer fermentation, brewer's yeast is the live micro-organism, grain is the nutrient, hops is the flavoring chemical and after a few weeks of fermenting, beer is the desirable organic product produced.
Bioreactors are used for all aspects of the synthetic food production process including the manufacture of synthetic food meats, seafood, tofu, vegan dairy and all other products manufactured using plant-based protein. Bioreactors are also used in the manufacture of pharmaceuticals, chemicals and other industrial products.
Bioreactors from Mixing Tanks USA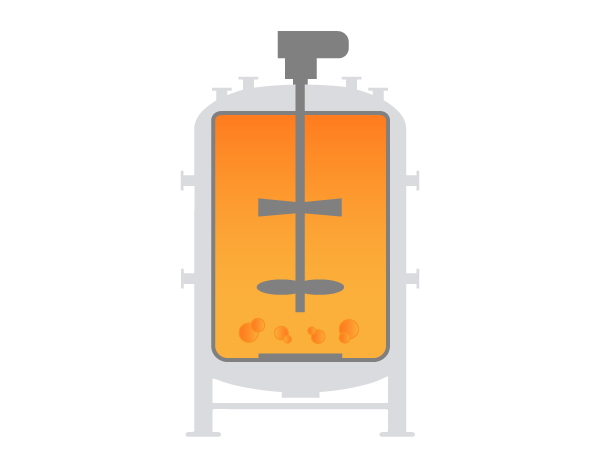 Mixing Tanks USA manufactures high-quality stainless steel bioreactors for all applications. Stainless steel is ideal for bioreactor construction because it is non-corrosive, non-oxidizing, inherently non-sticking, easy to clean and easy to sterilize manually or using CIP.
All Mixing Tanks USA bioreactors are:
Manufactured from high-grade, heavy-duty hot forged American-made 304 and 316 stainless steel sheets.
Cold-rolled and hand-welded in our state-of-the-art factory in Portland, Oregon USA.
Pressure tested and passed through continuous quality control measures.
All synthetic food mixing and storage tanks are fabricated to 3A Sanitary Standards.
Precise control over temperatures, pressures and times with HMI automation controls.
Delivered with a Three-year warranty against manufacturing defects.
Bioreactors and synthetic food are new and rapidly changing markets. Custom designs are available to meet your requirements. Contact us to discuss your needs.
Bioreactor Mixing and Storage Tanks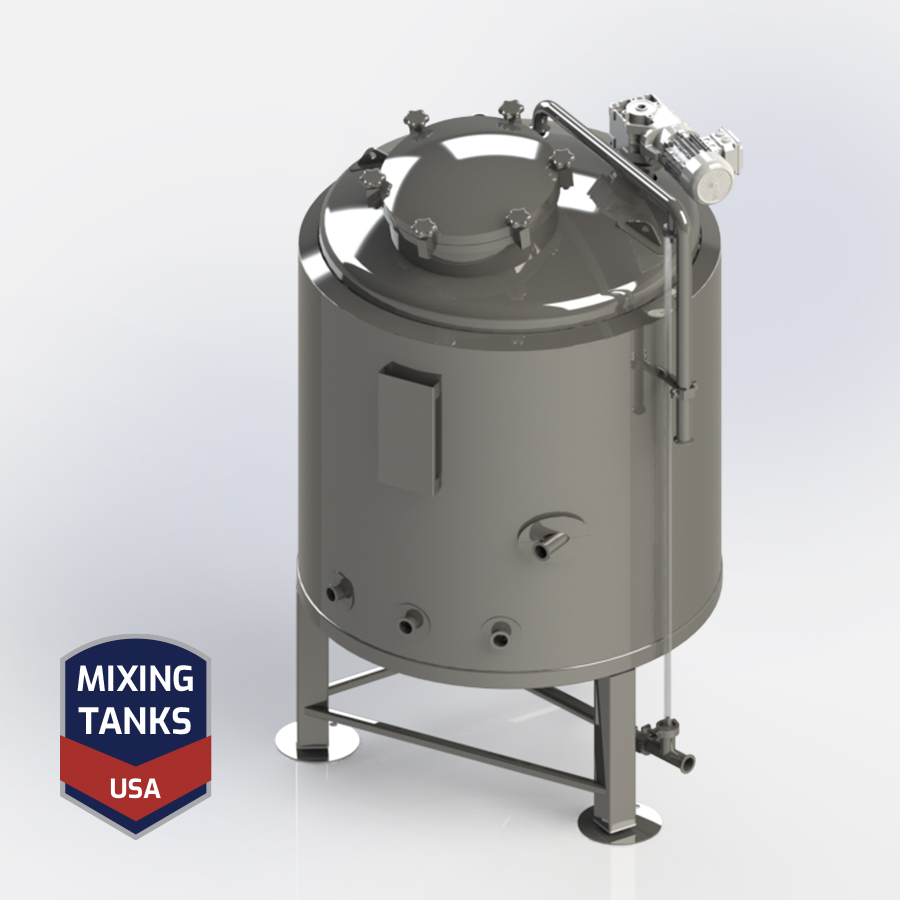 Mixing Tanks USA Bioreactors
At Mixing Tanks USA we do far more than manufacture the mixing tanks and vessels you rely upon for consistency and performance. You can count on our extensive experience as a partner in engineering an efficient, energy-saving design for your precision fermentation and bioreactor project for producing a host of engineered protein and synthetic protein products for the food, pharmaceutical, chemical or other industries.
All Mixing Tank USA bioreactors include:
A 3-year warranty
American made quality
Flexible shipment and installation options
Peace of Mind that you are buying the best product from an industry leader and trusted OEM Partner.
We consistently emphasize with our clients that high-quality, domestically engineered mixing, storage tanks and integrated bio reaction and precision fermentation systems are the preferred solution to their needs. Factory direct design, and support pays dividends (link to why to buy domestically manufactured vessels and system) to you because you have piece of mind that the people who built your system are always available for immediate support and service.
If you are developing, or manufacturing synthetic food using bioreactors and precision fermentation for manufactured synthetic meat, synthetic seafood, tofu, vegan, dairy and all other products using plant-based protein please contact us to discuss your project needs. We look forward to putting our experience to work for you.
---
---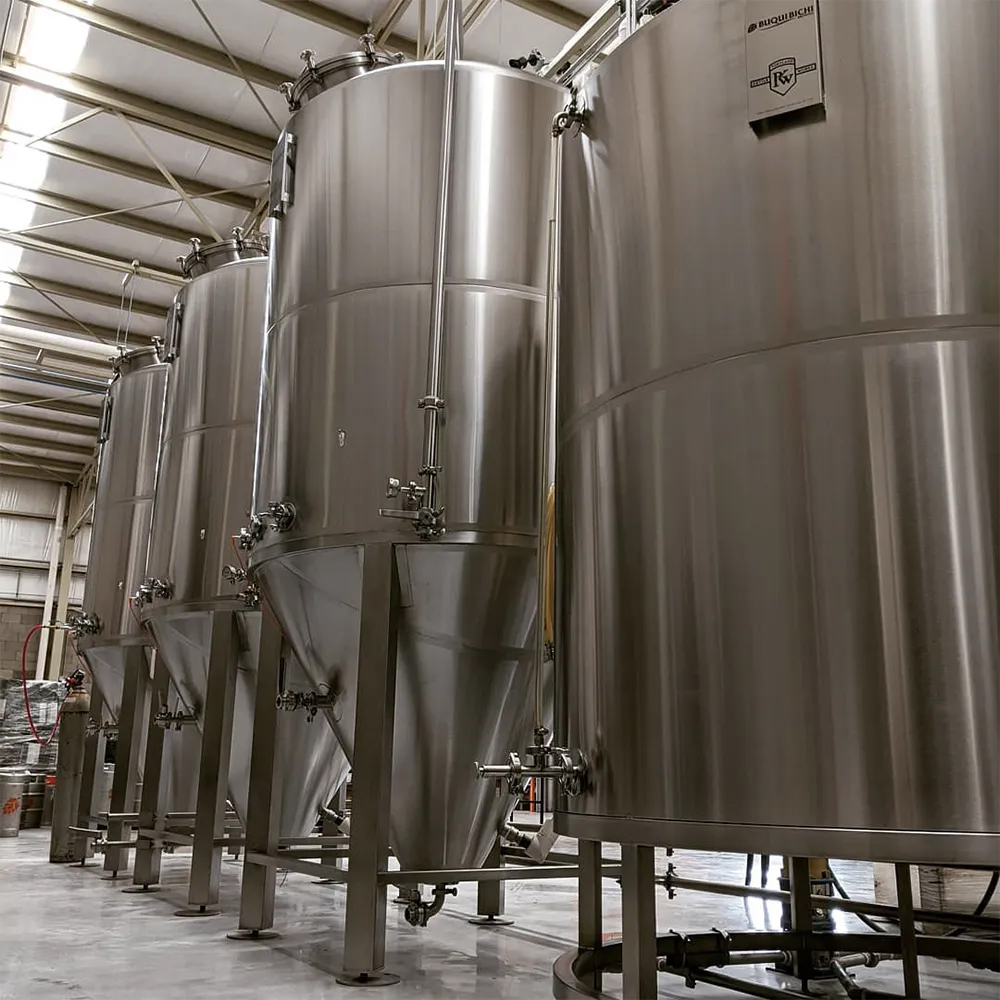 ---
MixingTanksUSA is a business unit of Portland Kettle Works ("PKW"). Portland Kettle Works was founded in 2011 to build the highest quality stainless steel brewing and beverage equipment applications. Since then we have built and installed over 400 state-of-the-art breweries and thousands of mixing and storage tanks worldwide. We've now expanded into producing the highest-quality mixing and storage tanks for a variety of applications. If you need high-quality stainless steel mixing and storage tanks for conventional or custom applications, contact us and we can help you, too. And if you're interested in the world's best stainless steel craft beer and beverage brewing equipment, Made in the USA, click here to visit Portland Kettle Works official brewing equipment website. In addition, if you're located in Mexico or Latin America, click here to visit Portland Kettle Works Spanish language site.