Shown here on Mixing Tanks USA is just a small sample of the complete catalog of beer brewing equipment available from Portland Kettle Works ("PKW"). We are one of the world's leading suppliers of stainless steel equipment to the craft brewing industry.
With over 375 deployed craft breweries worldwide, PKW builds the brewhouses, tanks, mash tuns, lauter tuns, brew kettles and grain handling equipment together with all the other equipment you need for your brewery – we can even design a complete turnkey craft brewery for you then build it! We also offer regular training classes taught by craft brewing experts to help you "Brew It Better".
Just click the logo below to transfer to the PKW primary website.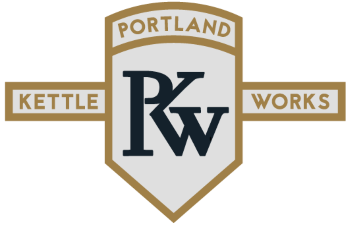 You will not find higher quality stainless steel craft beer brewing equipment or a better problem-solving team than the beer and beverage brewing team at Portland Kettle Works.
---
---
MixingTanksUSA is a business unit of Portland Kettle Works ("PKW"). PKW was founded in 2011 to build the highest quality stainless steel brewing and beverage equipment applications. Since then we have built and installed over 375 breweries and thousands of mixing and storage tanks worldwide. We've now expanded into producing the highest quality mixing and storage tanks for a variety of applications. If you need high-quality stainless steel mixing and storage tanks for conventional or custom applications, contact us and we can help you, too. And if you're interested in the world's best stainless steel craft beer and beverage brewing equipment, Made in the USA, click here to visit Portland Kettle Works official brewing equipment website.